通常価格
$420.00 USD
セール価格
$420.00 USD
単価
あたり
セール
売り切れ
INFRARED IC HEATER T962C works automatically by micro-computer control. Can satisfy SMD, BAG Soldering  requests.Whole soldering process can be completed automatically, easy to use, Adopts fast infrared radiation , so the solder work is high efficiency.
詳細を表示する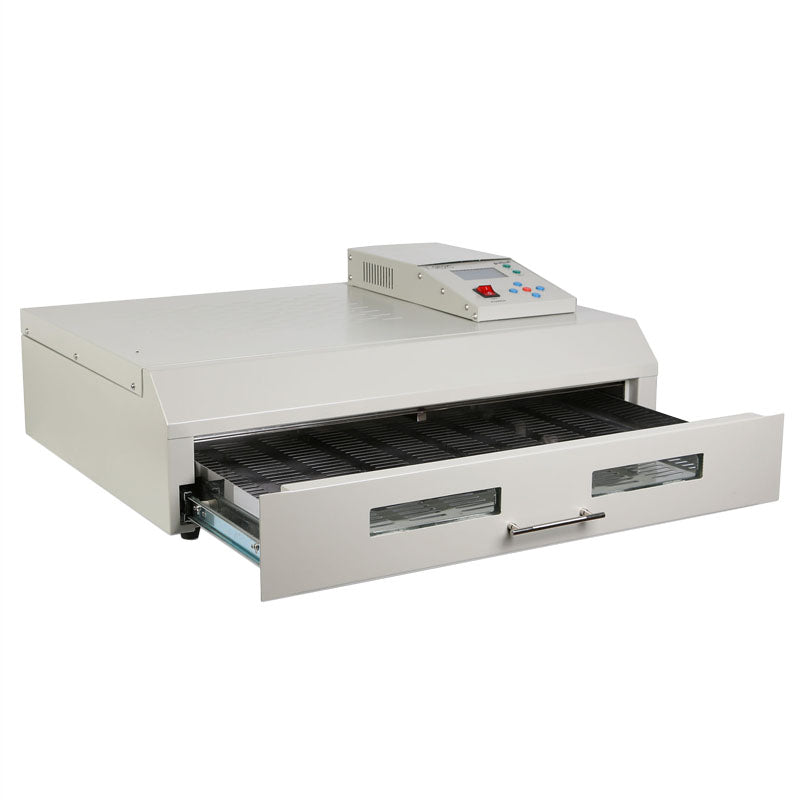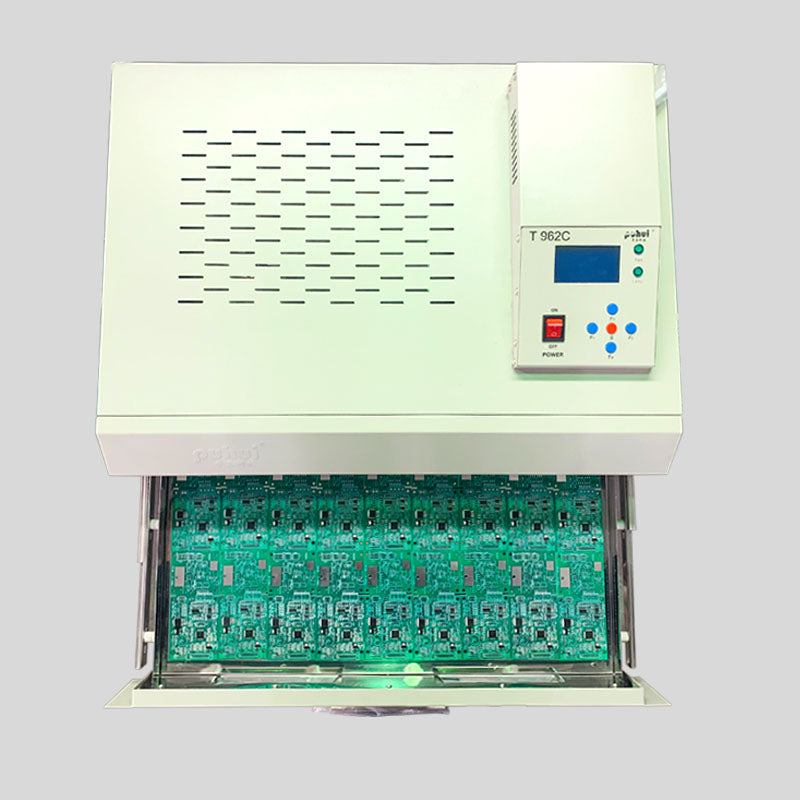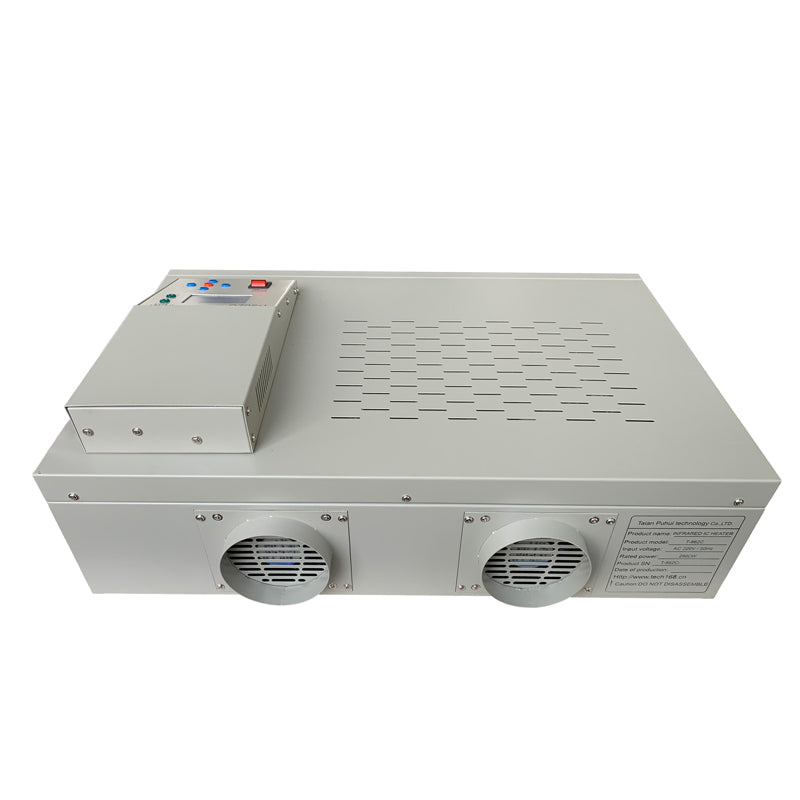 Infrared reflow oven T-962C
Features
1.A large infrared soldering area
Drawer size: 400*600mm; this increases the usage range of this machine drastically and makes it an economical investment.
2.Choice of different soldering cycles
Parameters of eight soldering cycles are predefined and the entire soldering process can be completed automatically from Preheat, Soak and Reflow through to cool down.
3. Special heat up and temperature equalization with all designs
Uses up to2900 Watts of energy efficient Infrared heating and air circulation to re-flow solder.
4.Ergonomic design, practical and easily operated
Good build quality but at the same time light weight and a small footprint allows the T962C to be easily bench positioned transported or stored.
5.Large number of available functions
The T962C can solder most single-side or double-side PCB boards small parts, for example CHIP, SOP, PLCC, QFP, BGA etc. It is the ideal rework solution from single runs to on-demand small batch production.
Technical Parameter
| | |
| --- | --- |
| Power supply | AC110V/ 50Hz      AC220V /60Hz |
| Rated power | 2900W |
| Drawer size  | 400×600 mm |
| Temperature Range | 0℃-280℃ |
| Cycle Time | 1~8 min |
Issues About Freight Fees
You can make your own claim of how to forward the paid items like self-pick up, or we can serve with basic methods:
1 Sea Freight
2 Fedex
Please contact us through E-mail, or click the bottom-right button "chat with us".