通常価格
$1,650.00 USD
セール価格
$1,550.00 USD
単価
あたり
セール
売り切れ
Puhui NEW LCD touch screen T-980 model is 8 heating zone conveyor reflow oven with 400*1160mm soldering area. Refining multiple heating zones is better for precise soldering.
IR and hot air heating technology controlling, equipped with special design wind wheel, speed stability and uniform temperature, suit for uninterrupted soldering the LED and BGA components.
PID intelligent temperature control technology makes the temperature control more accurate. Adopts the imported large current solid-state relay non-contact output can effectively avoid the IC or circuit board damage due to the rapid or uninterrupted heating up, make the whole welding process more scientific safety.
The transmission system utilizes stepping motor and stepping motor driver, which runs stably with adjustable speed range of 0-600mm / min,2mm/s-12mm/s.
Advanced touch screen control technology, which integrates machine operation,function display and monitoring, making the working state display more intuitive, heating process clearer, and operation more convenient.
詳細を表示する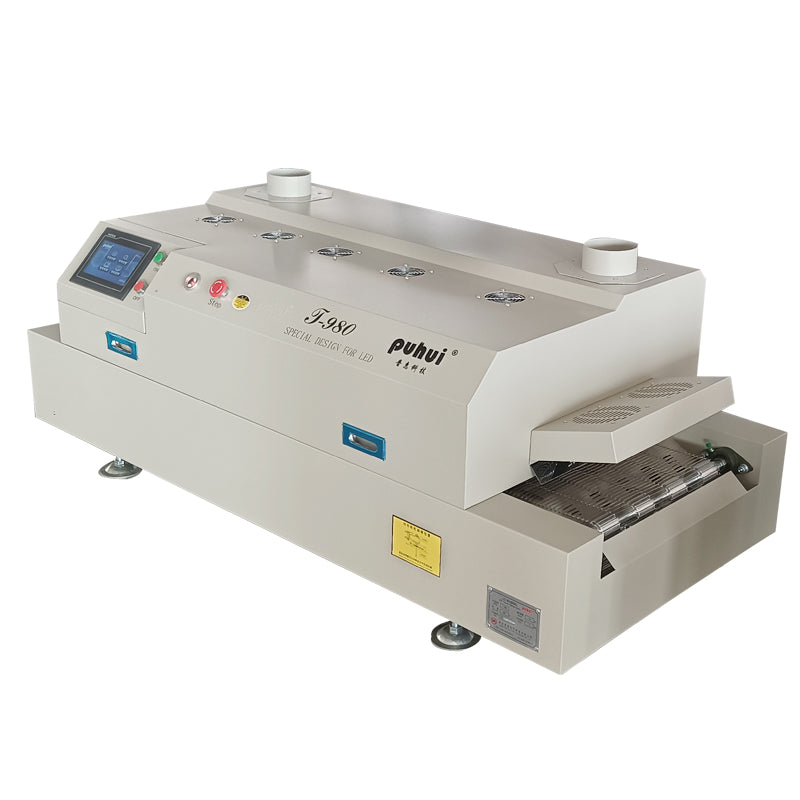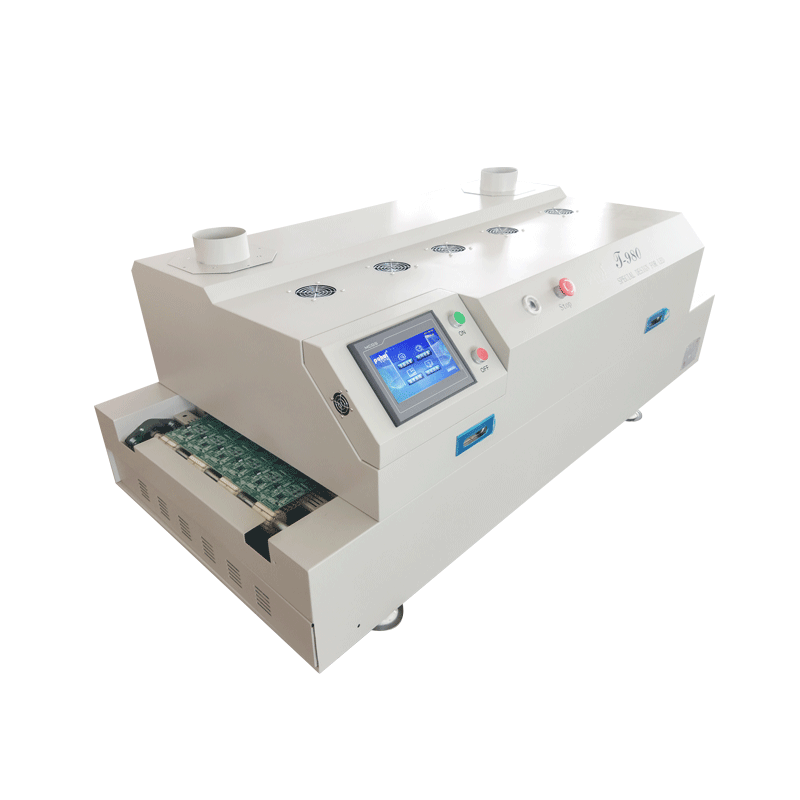 Puhui T-980 reflow oven
Issues About Freight Fees
You can make your own claim of how to forward the paid items like self-pick up, or we can serve with basic methods:
1 Sea Freight
2 Fedex
Please contact us through E-mail, or click the bottom-right button "chat with us".